Installation Video – Front Bumper Bracket on Model A Ford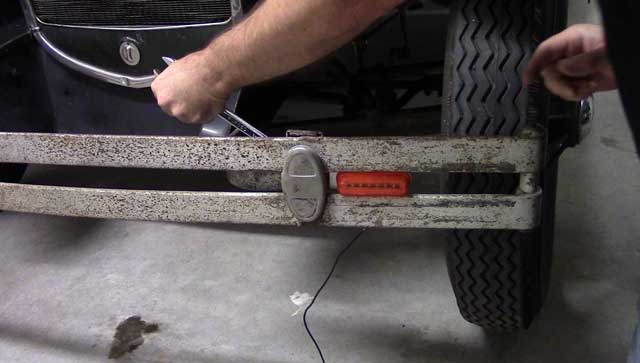 Watch as a Logo Lites LED Front Bumper Bracket is installed on the front bumper of a Model A Ford in just ONE MINUTE! Like the Rear Bumper Brackets video we posted yesterday, this single-take, uncut video shows just how easy Logo Lites bumper brackets are to install on a Model A Ford.
Installing a Front Bumper Bracket on a Model A Ford
Remember to subscribe to the Logo Lites YouTube channel for new:
Product Demonstrations
Tips & Tricks
Installation Videos
Logo Lites products look great on antique cars and trucks. They are easy to install. Make sure to add safety to your vintage vehicle by ordering your own Logo Lites products today!