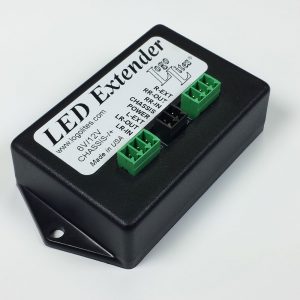 LEDs operate differently than conventional light bulbs. So if you need extra turn signal for better visibility or for a trailer for example, you cannot simply connect extra lights in parallel. LED Extender solves this problem by connecting inline to a set of Type 23 Signal Lights and driving another pair of signals in sync with them. LED Extender operates automatically after it is properly wired into a vehicle. When turn signals or emergency flashers are turned on, the additional Type 23 signals connected to LED Extender will flash also.
The technology in the LED Extender is similar to what is inside of Logo Lites LED Turn Signals. But instead of having buttons and a speaker, it is connected inline with your existing signals. It quietly waits and when it monitors that turn signals or hazard lights are flashing, it flashes your extra add-on auxiliary LED signals at the same time.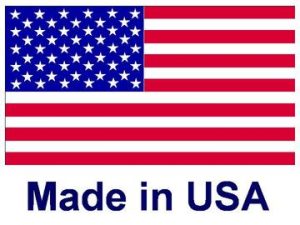 LED Extender works on 6V & 12V negative and positive ground electrical systems without even flipping a switch. The kits feature all solid state components. In other words, there are no turn signal flashers to wear out and the LEDs will last for over 25 years! The kits are bolt on so you don't have to permanently modify or drill your car with one exception. If your add-on signals use universal mounts, you may want to drill some #8 holes to mount the turn signals. However, if you make your own custom intermediate brackets to go between your vehicle and the universal mount, then the universal mounts can be bolt-on too. LED Extender kits come with your choice of Bumper Brackets for Model A Fords and other antiques with similar two piece rear bumpers, Bucket Brackets for Duolamp installations, or Universal Brackets for just about any vehicle. To learn more about the mounting brackets see Logo Lites mounting options.
Like other Logo Lites products, LED Extender is very friendly to antique electrical systems. It can also be used on battery only power when an alternator or generator is not available. When turn signal lights are flashing, LED Extender draws much less than 1 Amp of current on 6V and less than 1/2 Amp on 12V installations. LED Extender will not drain your battery down when the car and lights are off either. Current draw with the lights off is less than 0.000005 Amps!
Logo Lites LED Extender and lights are easy to install in just about any antique vehicle with two mounting screws and eight wires. For Model A Ford owners, LED Extender mounts directly to an A-Plate. Using an A-Plate, LED Extender installs and is ready to use in less than an hour.
Order Online
Highlights
Specs
Manuals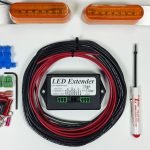 Click for larger image
Logo Lites LED Extender
Price: $109.95
Description: One LED Extender Kit with 2 Amber Bumper Brackets
Item Number: 236-625
---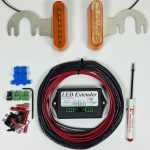 Click for larger image
Logo Lites LED Extender
Price: $119.95
Description: One LED Extender Kit with 2 Amber Bucket Brackets
Item Number: 236-626
---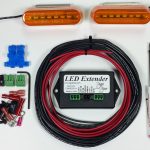 Click for larger image
Logo Lites LED Extender
Price: $119.95
Description: One LED Extender Kit with 2 Amber Universal Brackets
Item Number: 236-627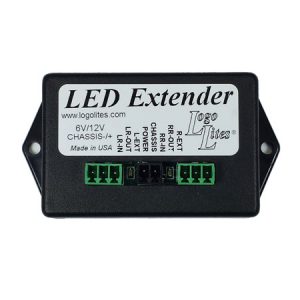 Easy installation
Add Extra LED Turn Signals to a vehicle or trailer
Low current draw
Requires no permanent modifications to vehicle
Hardware and supply wires included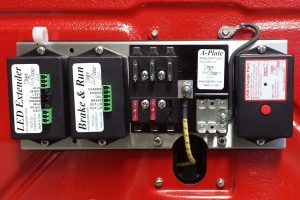 6V or 12V
Positive or Negative Ground electrical systems with no wiring changes
Draws less than 1 Amp of current when on
Draws less than 0.000005 Amp of current when off (will not drain your battery)
Control box size is approximately 3.9×2.1×1.0″ (~99x53x25mm)

Prop 65 Warning