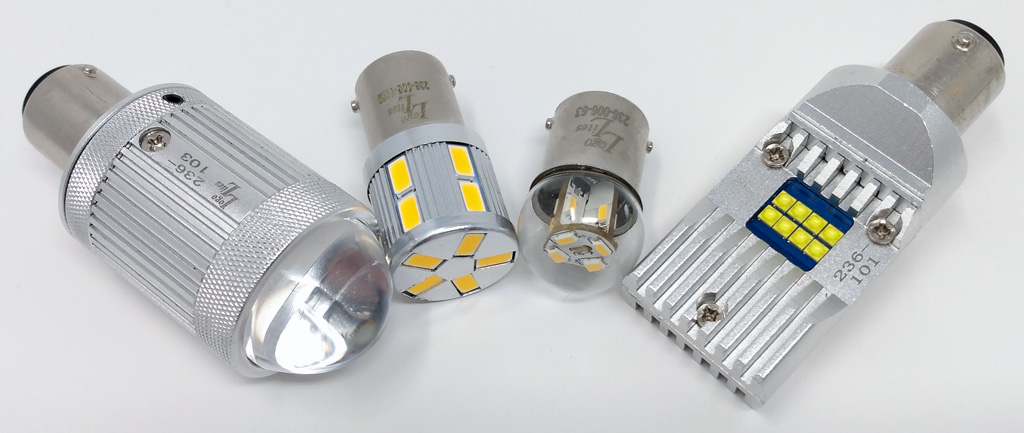 Logo Lites LED Headlight and other LED Bulb are made to fit into the original headlight or bulb sockets with no modifications to your antique car or truck. Our LED headlights and bulbs draw significantly less current than incandescent or halogen bulbs. Your dim old bulbs are easily replaced with Logo Lites bright white, long lasting LED Headlight bulbs in seconds. To see more about each type of bulb Logo Lites offers, visit the links below and find out which Logo Lites LED bulb is right for your antique car or truck.
LED Headlights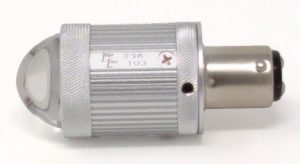 For years Logo Lites has brought top quality 6V and 12V LED Headlight bulbs to the antique car and truck market. Click the button below and learn about the types of
LED Headlight Bulbs
we offer for your antique vehicle.
What about 12V LED bulbs? There are many thousands of options for 12V non-headlight light bulbs. Our "focus", if you will pardon the pun, is on LED lighting for antique vehicles. So we target LED headlights for 12V and 6V, and regular LED bulbs for 6V antique cars and trucks.