Installation Video – Brake & Run on Model A Ford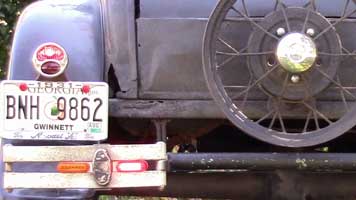 Check out the Brake & Run™ Installation on a 1931 Model A Ford video.

See Brake & Run mounted to an A-Plate
Install red add-on LED Type 23 Signal Lights in the back bumper
See how easy it is to connect to the running and brake light signals
There is also a demonstration of the lights in action, including a slow motion video where you can clearly see how much faster an LED brake light warns oncoming drivers than the old incandescent bulbs
Watch the simple steps to installing Brake & Run
The kit contains these parts to make your Brake & Run Installation easy: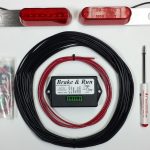 Click for larger image
Logo Lites products look sharp on antique cars and trucks. They are easy to install. Make sure to add safety to your vintage vehicle by ordering your own Logo Lites products today!