New Product – LED Headlights!!!!!!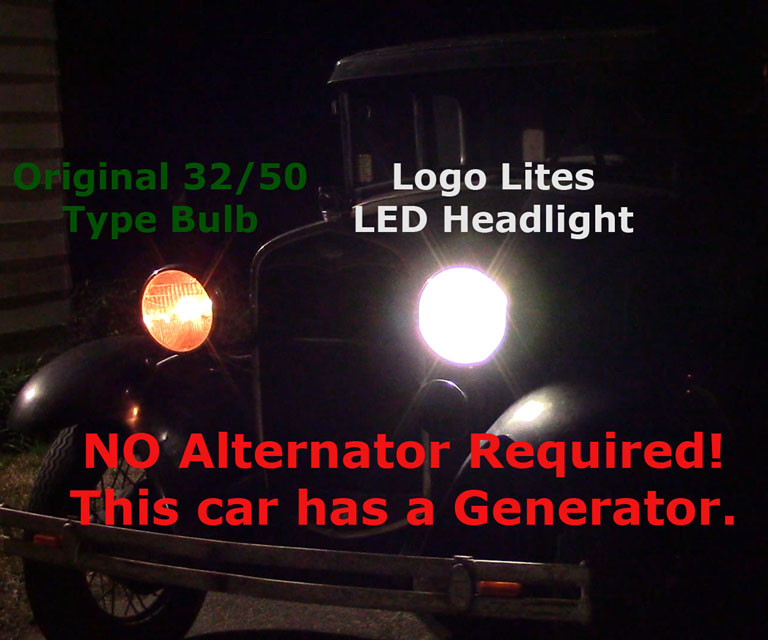 Logo Lites™ now offers LED Headlight bulbs for antique vehicles with 6 Volt, 8 Volt, 12 Volt, Positive Ground, or Negative ground! LED Headlight bulbs fit into your original headlight housings with no modifications to your sockets, harness, or reflectors. They are bright white and output as much light as a modern halogen bulb. The best part is the LED Headlight bulbs draw less amperage than an original headlight bulb so they work on vehicles with original generators or modern alternators.
See our LED Headlights product page for details or to order online.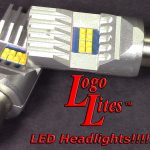 Logo Lites LED Headlight bulbs fit 1919-1927 Model T Fords, 1928-1931 Model A Fords, and 1932-1934 Model B Fords. The dim incandescent bulbs they replace, known as the 1000, 1110, 13007, and other numbers are used in many other antique vehicles, such as Chevrolet, Dodge, Packard, and Pontiac to name a few. See our LED Headlights product page for the complete list or vehicles the Logo Lites LED Headlight bulbs fit.
Logo Lites products look great on antique cars and trucks. They are easy to install. Make sure to add safety to your vintage vehicle by ordering your own Logo Lites products today!